Servicemen march on Red Square during the Victory Day military parade in central Moscow on 9 May 2023
President Vladimir Putin vowed to pursue his invasion of Ukraine, accusing the Kremlin's enemies of seeking to dismember Russia as his forces rained missiles on Kyiv.
"A real war has once again been unleashed against our Motherland," Putin said Tuesday in a brief speech on Red Square at the start of the annual military parade to celebrate the Soviet victory in World War II.
Seeking to cement public support for his struggling 14-month-old attack on his neighbor, Putin claimed troops at the front have the fate of Russia in their hands. Ukraine and its allies in the US and Europe reject the Kremlin's portrayal of the war, saying they're seeking only to eject Russian forces from occupied territory.
Security concerns cast a shadow on celebrations across Russia of the anniversary of the defeat of Nazi Germany as authorities canceled or scaled back plans for parades and other events on a day that Putin has made a centerpiece of his patriotic push. The display of military equipment this year appeared smaller than in the past, with fewer tanks and no flyover by warplanes and helicopters.
Authorities stepped up controls in the capital after a pair of drones was downed at the Kremlin on May 3 just a short distance from where Putin spoke Tuesday. Russia claimed the incident was an attack by Ukraine. No one was hurt and Kyiv denied responsibility.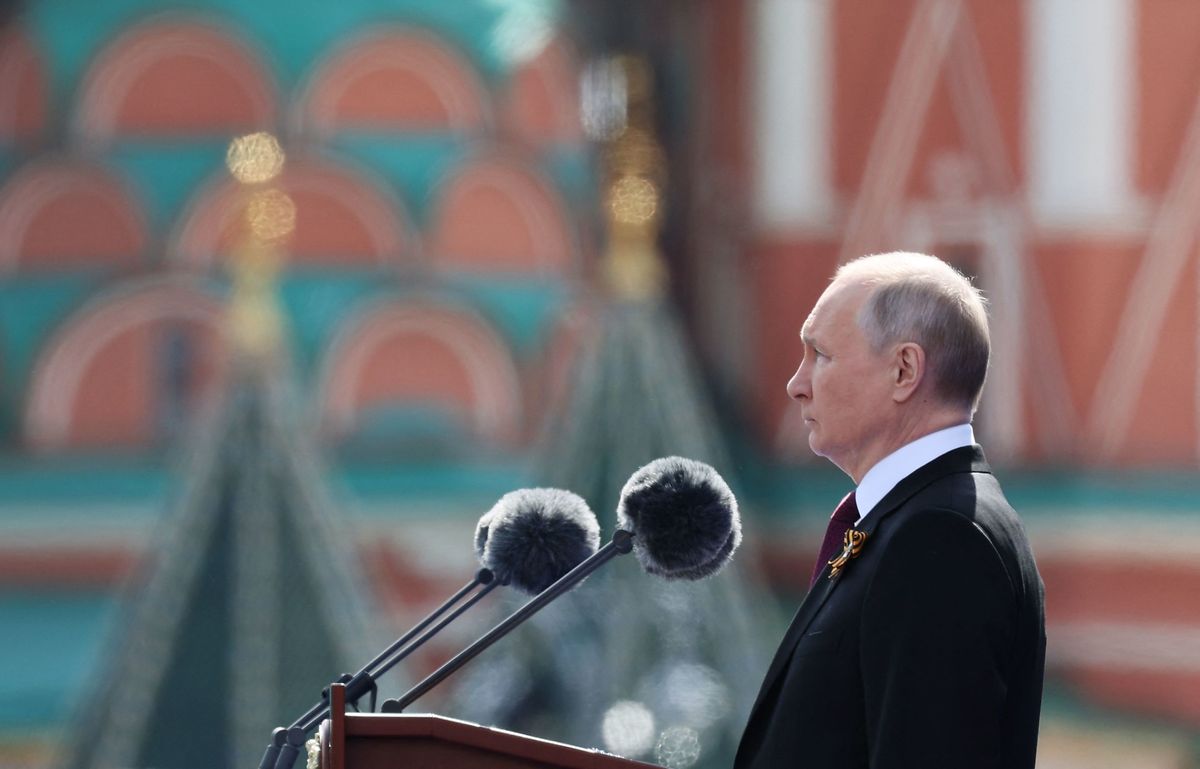 Russian President Vladimir Putin gives a speech during the Victory Day military parade
AFP
For years, Putin has used steadily expanding Victory Day celebrations around the country to build national feeling. The Soviet Union lost 27 million people in what's known as the Great Patriotic War and the holiday still has deep resonance for many in Russia.
Putin's invasion of Ukraine is in a critical phase. Backed by new weapons and training from allies in the US and Europe, Ukraine is planning an offensive in the coming weeks to eject Russian forces from more of its territory. Moscow fired more missiles at Ukraine Monday night, Kyiv said.
Putin hosted leaders of many of his former Soviet neighbors for the World War II commemoration events Tuesday, including the heads of Belarus, Kazakhstan, Armenia, Kyrgyzstan, Turkmenistan, Uzbekistan and Tajikistan. That marked one of the largest turnouts in recent years.
War weighing on Russians
Though his invasion has led to unprecedented international condemnation and isolation - including a war-crime warrant against Putin himself - the Russian leader claimed in his speech that "western globalist elites" were seeking to keep his country down and destroy "traditional values."
Around Russia, scattered drone, sabotage and other attacks in recent months have fueled doubts about the Kremlin's ability to continue to insulate most of the population from the impact of a conflict it still refuses to call a war. Russia also blamed Ukraine for a car bombing that injured a writer known for his support of the invasion.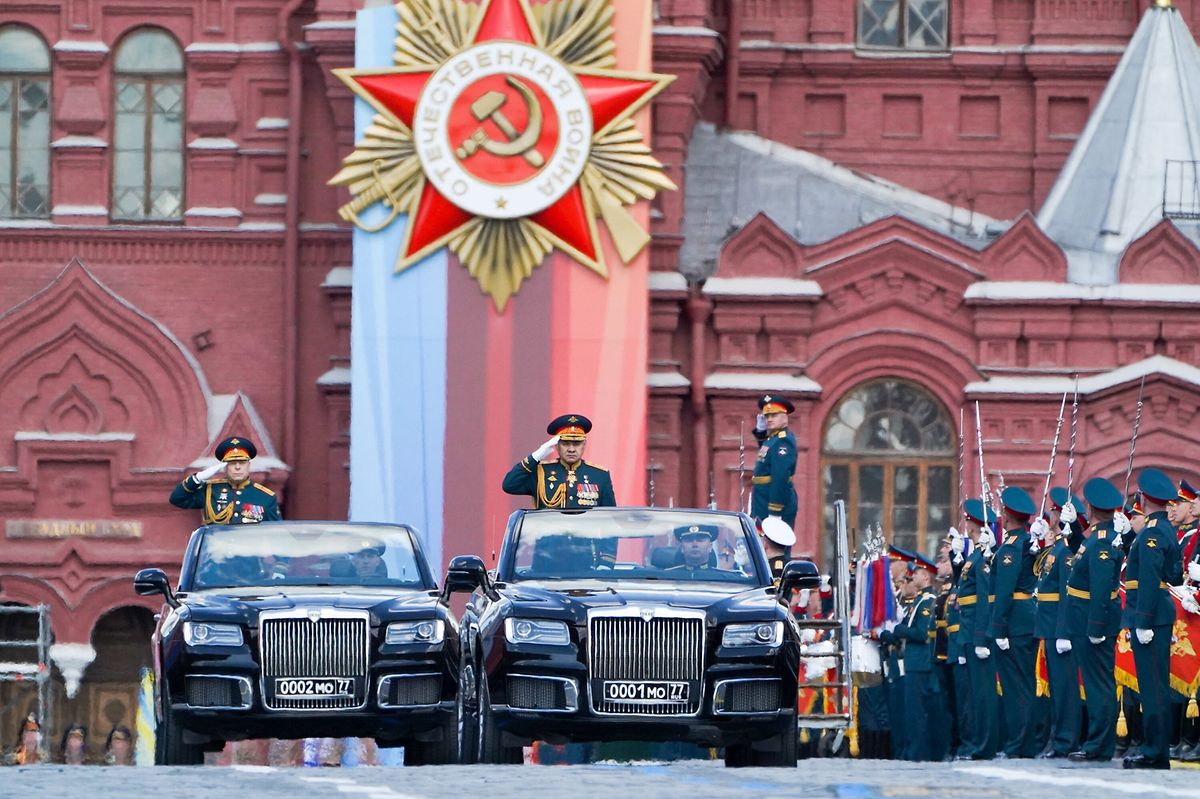 Russian Defence Minister Sergei Shoigu salutes to soldiers as he is driven along Red Square during the Victory Day military parade in central Moscow
AFP
Governors in nearly two dozen Russian regions, including a few in Siberia, far from the conflict zone, canceled plans for parades fireworks and other holiday celebrations. Some cited security concerns, while others blamed "moral-ethical" issues given the ongoing war.
Over the last year, Ukraine has driven Russian troops out of many of the areas they once occupied. The Kremlin has largely scrapped plans for its own offensive at the moment, instead shoring up its lines in hopes of preventing Kyiv's forces from breaking through in the coming weeks and months.
Just over 50% of Russians support starting peace talks, according to a recent poll by the independent Levada Center, while 38% favor continuing the military operation.
On Monday, Ukrainian President Volodymyr Zelenskiy vowed that Russian forces would be defeated just as Nazi ones were. He proposed shifting the Victory Day celebrations to May 8, in line with countries across Europe.
©2023 Bloomberg L.P.

---