A Ukrainian serviceman inserts a shell into a mortar launcher, 30 December, 2022.
By John Paul Rathbone in Kyiv and Polina Ivanova in Berlin
Moscow said a Ukrainian air strike hit army barracks in the Russian-occupied town of Makiivka in eastern Ukraine, killing at least 63, as it continued to target Kyiv with drones.
Four high-explosive warheads struck the Makiivka temporary deployment base, while two were shot down by Russian air defences, Russia's defence ministry said in a statement on Monday. The school building that was being used as barracks stood near an ammunition dump and weapons cache.
Russian military bloggers said hundreds of newly mobilised Russian troops had died or were missing. While not taking credit for the strike, the Ukrainian military suggested in a Telegram post that the Makiivka attack had killed 400 Russian soldiers and injured 300.
The bloggers described the event as a disaster and called for commanders who made the decision to place such a large number of troops in one unprotected building to be punished.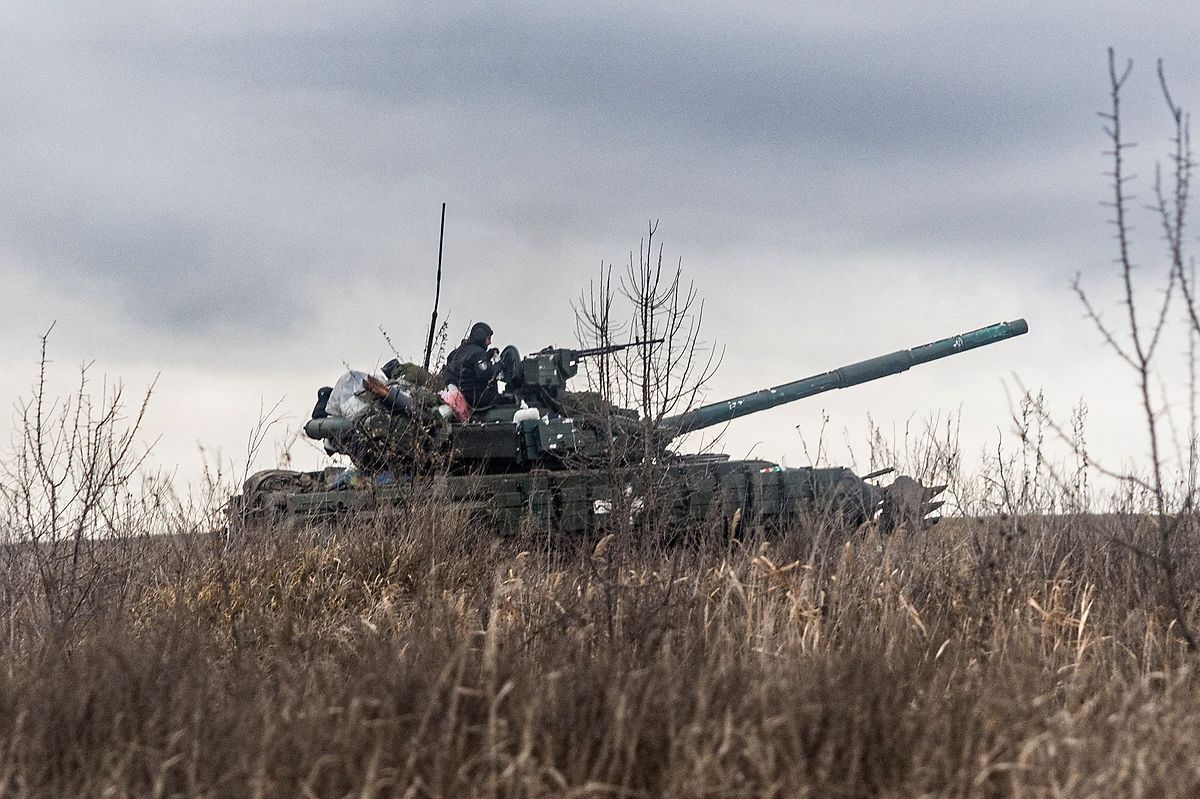 Ukrainian servicemen take position with a tank, 30 December, 2022
AFP
The air strike shows the damage western-supplied Himars missiles can inflict on Russian forces, who were forced to retreat in the face of Ukrainian counter-offensive in the east and south last year. But it also underlines poor tactical judgment from the Russian army commanders, according to analysts.
Rob Lee, senior fellow at the US-based Foreign Policy Research Institute, commented on Twitter: "One of the problems with relying on mobilized soldiers is that it is more difficult to disperse them because of a lack of small unit leadership . . . But housing them next to ammunition storage is simply a leadership failure."
Meanwhile, Russia extended a three-day run of attacks on Ukraine's civilian and military infrastructure by launching 39 drones on the capital on Monday morning. All of the drones were destroyed, Ukraine's air forces said. "Anti-aircraft missile units, fighter aircraft of the Air Force and mobile fire groups were involved in repelling the attack," it said.
Since October, Russia has carried out regular air strikes against Ukrainian infrastructure as its military ground operation has become bogged down after Ukrainian counteroffensives.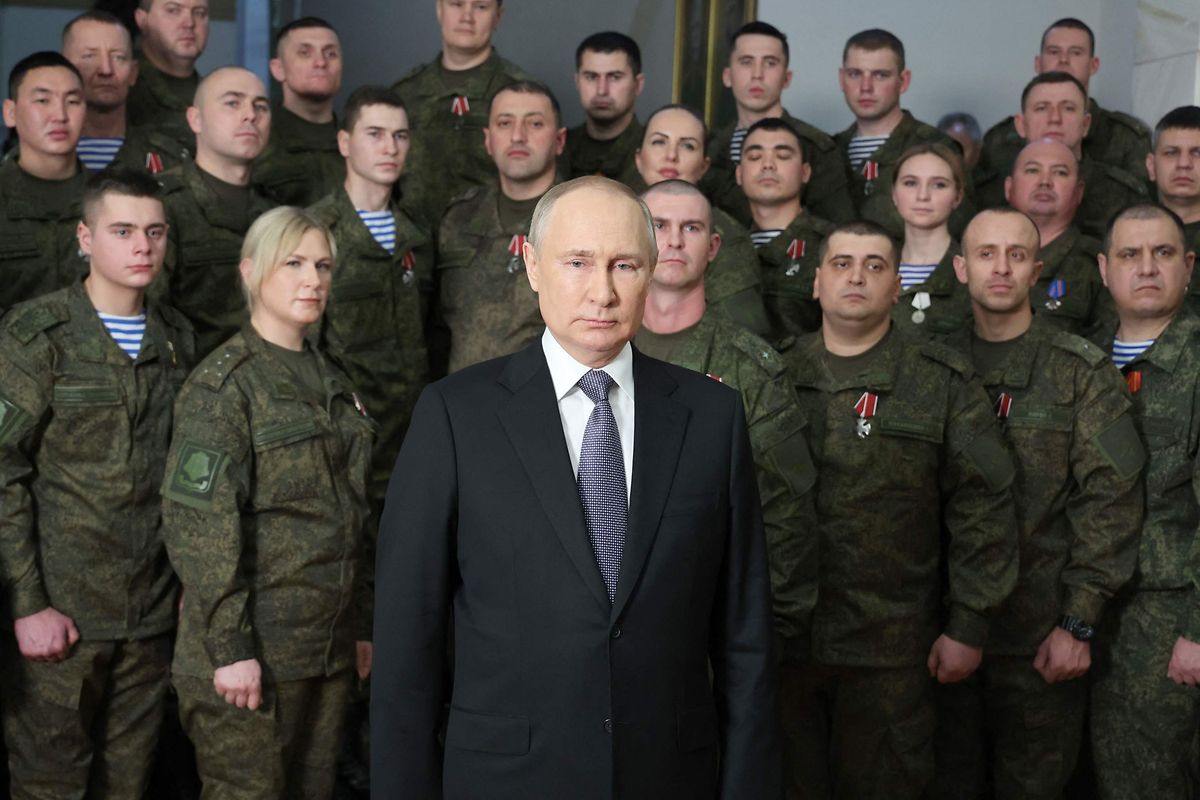 Russian President Vladimir Putin delivers a New Year's address to the nation
AFP
However, Russia's airborne attacks have become less frequent in their intensity as Moscow has started to run low on stocks of cruise missiles, according to military officials. In a change of tactics that seeks to swamp Ukraine's air defences, Moscow has instead turned to Iran-supplied drones, which are cheaper to use, if easier to shoot down.
"Russia has enough missiles left for two massive strikes on Ukraine," Ukrainian spy chief Kyrylo Budanov said in a wide-ranging end-of-year interview on Ukrainian television. "They are reducing the number in order to [maintain] the intensity of these missile attacks."
One western-supplied air defence system, known as NASAMs, has been central in defending the capital, according to Ukraine's air forces. Western countries have large stocks of the Aim-120 missiles that the NASAMs use, but they each cost about $1mn, compared with the less than $20,000 cost of Iran-supplied Shahed drones.
Ukraine also reportedly launched two airborne drone attacks on Russian territory overnight.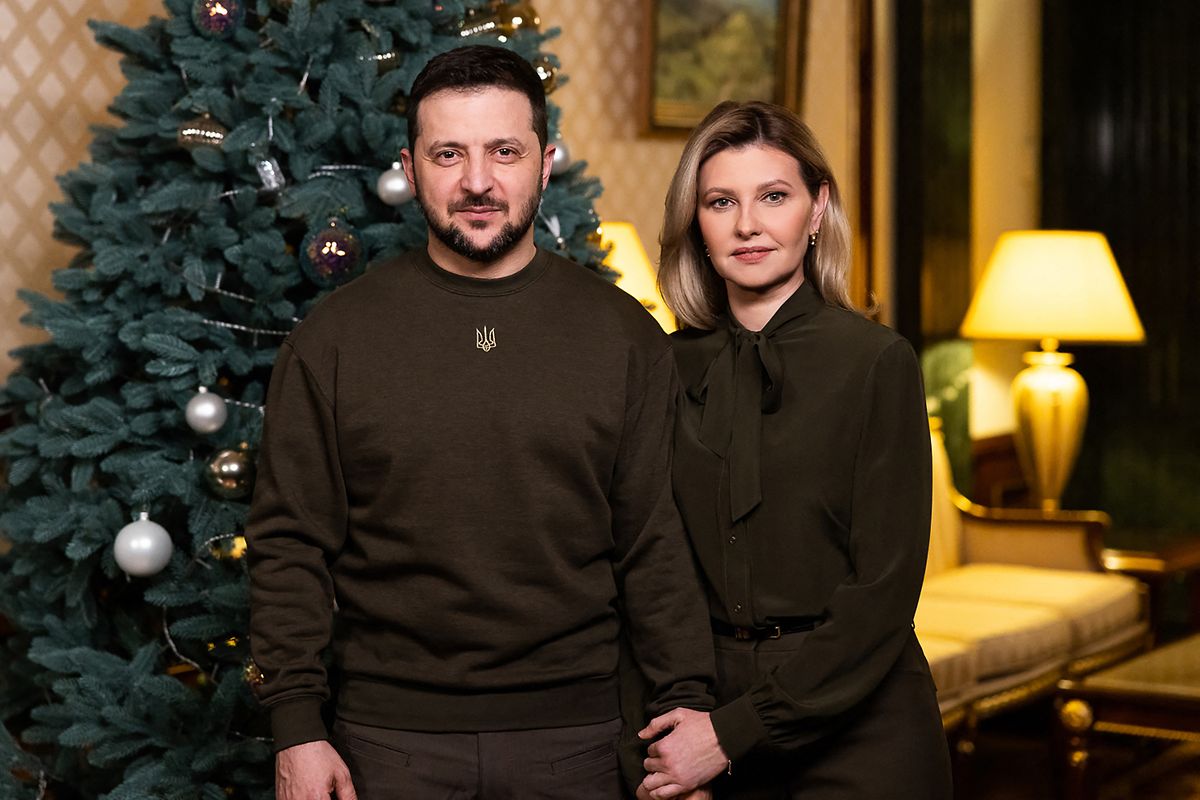 Volodymyr Zelensky and his wife Olena during their New Year's address to Ukrainian people.
AFP
Alexander Bogomaz, governor of Russian oblast Bryansk, said that "a Ukrainian drone" damaged a power supply facility in Klymov district, about 100km from the Ukraine border, in the early hours of January 2.
Ukrainian kamikaze drones also reportedly bombed the Baltimore military airfield in Voronezh, another 160km inside Russia, according to social media reports.
The attack, unconfirmed by Ukrainian authorities, follows the pattern of other recent cross-border drone strikes on Russian military installations.
Ukrainian officials have abstained from commenting on such strikes, such as the dramatic attack in early December on the Engels airfield near Saratov in southern Russia about 600km from the Ukraine border.
But Budanov, who leads Ukraine's military intelligence, said in a recent interview that while he would not confirm that Ukraine was striking military air bases in Russia, he did believe that these strikes were likely to "move deeper and deeper" inside the country.

republished from Financial Times
© The Financial Times Limited 2023. All Rights Reserved. FT and Financial Times are trademarks of the Financial Times Ltd. Not to be redistributed, copied or modified in any way.
---
The Luxembourg Times has a new mobile app, download here! Get the Luxembourg Times delivered to your inbox twice a day. Sign up for your free newsletters here.
---