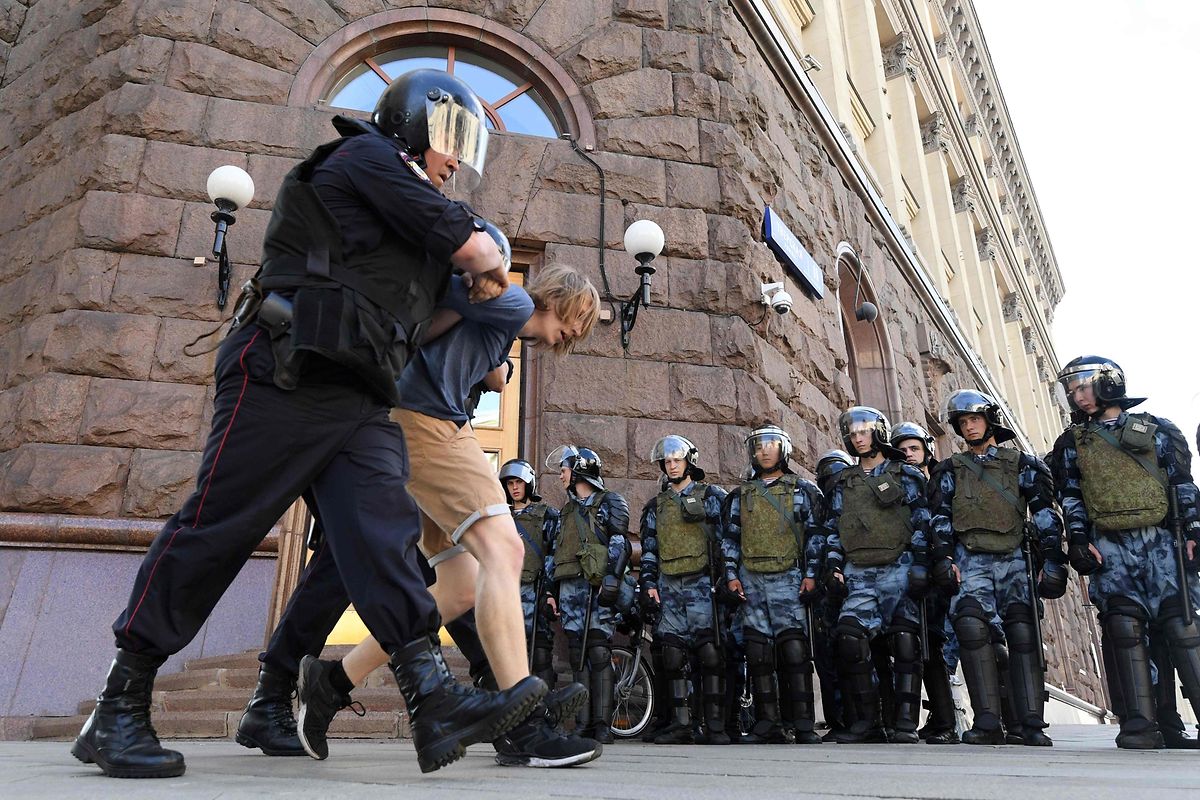 Riot police detain a protester during an unauthorised rally demanding independent and opposition candidates be allowed to run for office in local election in September Photo: AFP
Moscow police detained almost 300 people at a protest for free municipal elections following a crackdown on opposition leaders earlier in the week.
Several opposition politicians, including Alexey Navalny, Ilya Yashin and Dmitry Gudkov, were detained in the run-up to the protests on Saturday for organising a rally without official authorisation.
The detentions came a week after an authorised rally drew over 20,000 people to protest the exclusion of opposition candidates from the ballot in September city council elections.
Investigations have been opened against 15 organisers of the protest after they ignored warnings that it lacked official approval, the Moscow city prosecutor's office said on its website on Friday.
Police issued a warning to the public not to attend the event, saying they'll take "all necessary measures" to maintain order.
Nongovernmental tracking website OVD-Info put the number of detentions at over 500.
---
Get the Luxembourg Times delivered to your inbox twice a day. Sign up for your free newsletters here.