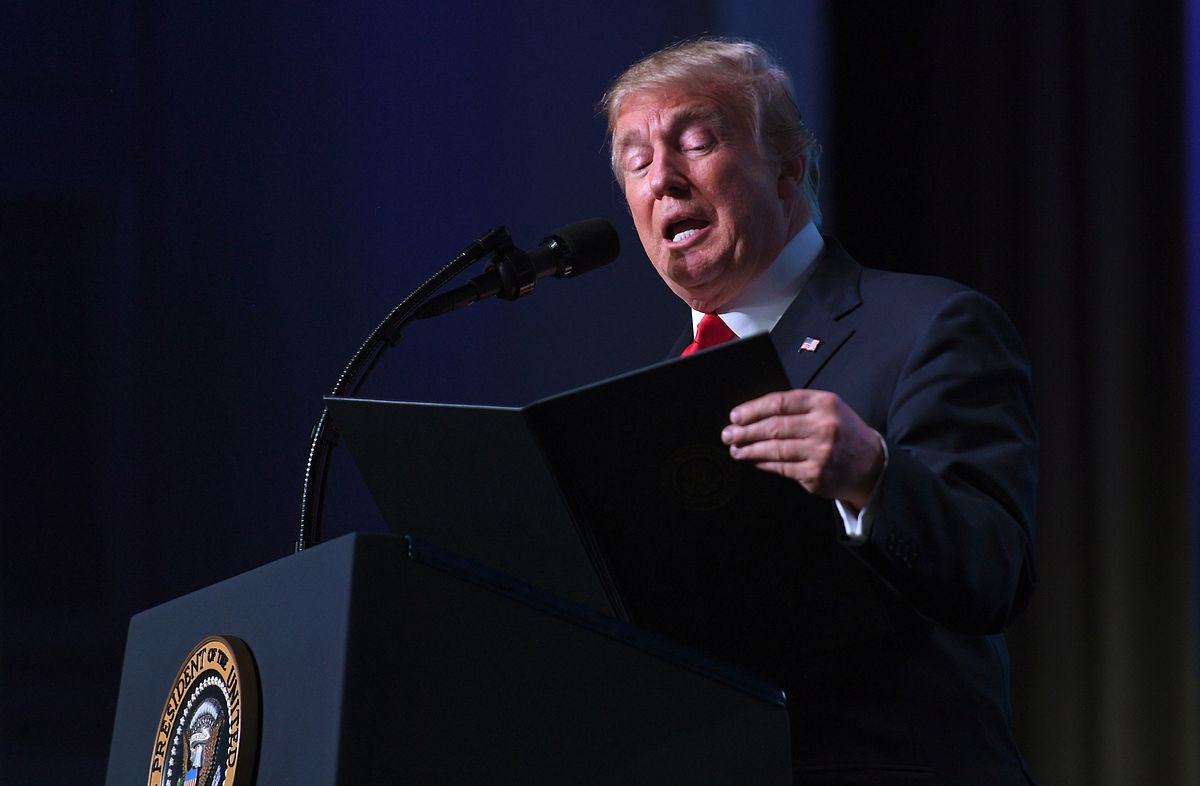 US President Donald Trump (AFP)
US President Donald Trump will attend the annual meeting of world financial elite in Davos, Switzerland, a celebration of globalisation and free trade that runs counter to the 'America First' populism he champions.
Trump's election victory dominated conversation at the World Economic Forum last year, though the administration didn't send any official representatives. An administration official at the time said participating in the high-powered annual gathering in the Swiss Alps would betray the president's populist movement.
The lone attendee from his coterie of advisers last year was hedge fund manager Anthony Scaramucci, who later served briefly as Trump's communications director.
Trump would be the first sitting US president to attend the meeting of global economic and financial leaders since Bill Clinton in January 2000.
"The President welcomes opportunities to advance his America First agenda with world leaders," White House spokeswoman Sarah Sanders said in a statement on Tuesday.
"At this year's World Economic Forum, the President looks forward to promoting his policies to strengthen American businesses, American industries, and American workers."
The theme for this year's conference is 'Creating a Shared Future in a Fractured World.'